MEHER BABA'S BIRTHDAY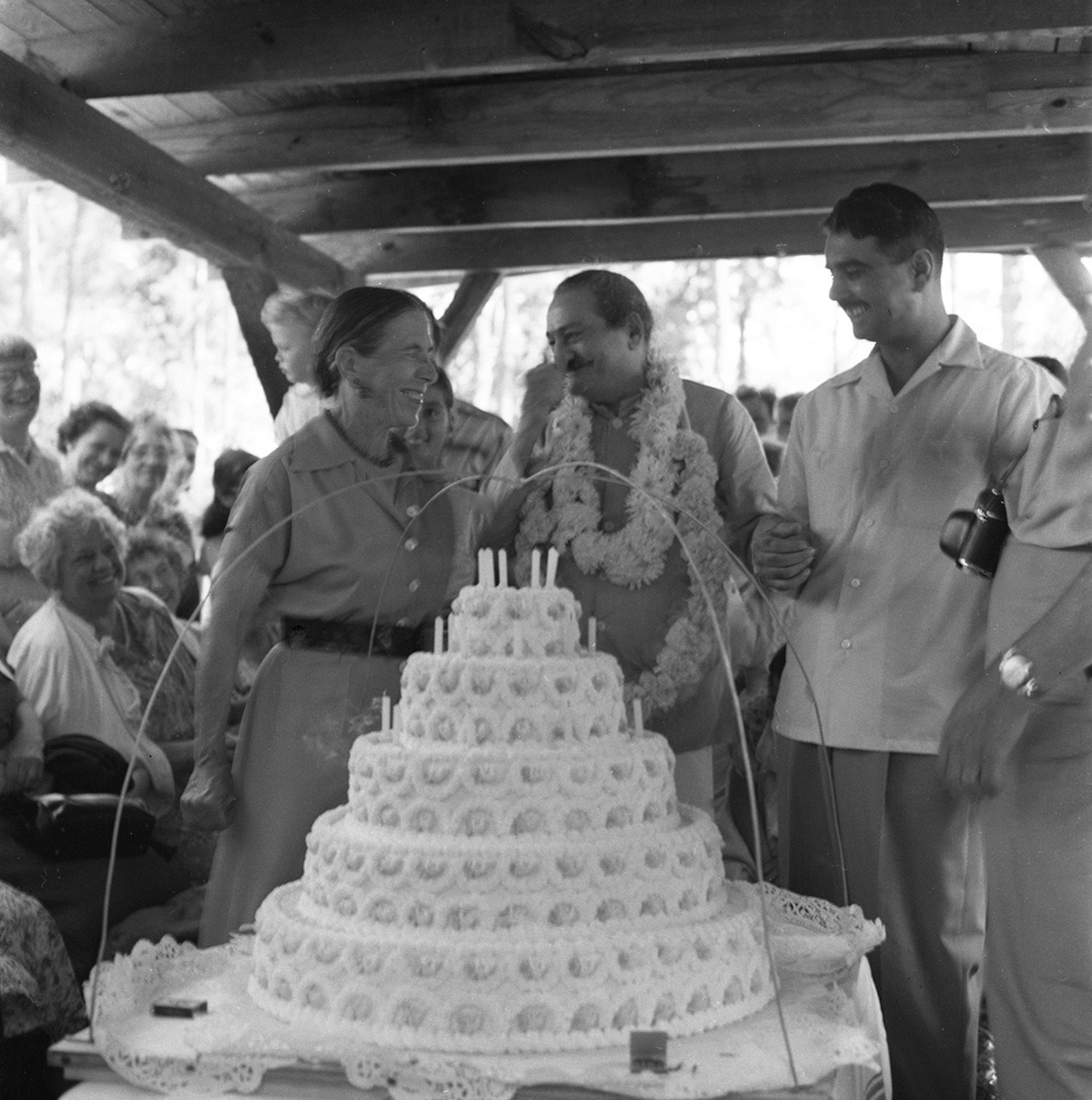 Meher Baba was born on February 25, 1894 in Poona, India as Merwan Sheriar Irani. Originally from Persia, Merwan's parents were Sheriar Irani, a restless seeker of God who would, one day, unknowingly father the Avatar of the Age, the very one he was seeking.  Merwan's mother, Shireen Irani, was a fiercely independent woman of strong character.  Shireen, too, had no inkling that she was destined to give birth to the God-man, Meher Baba, Compassionate Father.
 Every year Meher Baba's birthday was celebrated by His close Mandali as per the Zoroastrian Calendar, which falls each year on a different day in February. But in 1957, on his 63rd Birthday at Meherazad, Baba stipulated that in the future his birthday be celebrated only on the 25th of February. 
During His lifetime Meher Baba's birthday was celebrated in a variety of ways, all under His direction. Large Darshan programs were held, often with Baba playing host, with Quawali music, plays, public or private gatherings, each one invariably including prayers and artis. Wherever or however Baba's Birthday is celebrated, this joyous occasion is anticipated all year long by His followers and Baba Centers throughout the world.
The Meher Center has upheld the tradition of honoring Baba's birthday since 1952, when He graced the Center with His physical presence for the first time. Each year, on February 25, at 5 a.m. (the time of His birth), we commemorate the Beloved's birth with prayers and Arti at Meher Abode, His home on the Center. The early morning program launches a full day of joyful celebration with songs, guest speakers, cake, and a special birthday play.
See this program on our Annual Calendar