All those who support the Center—from its Board of Directors to its friends throughout
the world—strive to fulfill Meher Baba's wish that it remain "a place of pilgrimage for all time"
dedicated to His life of love and service.
x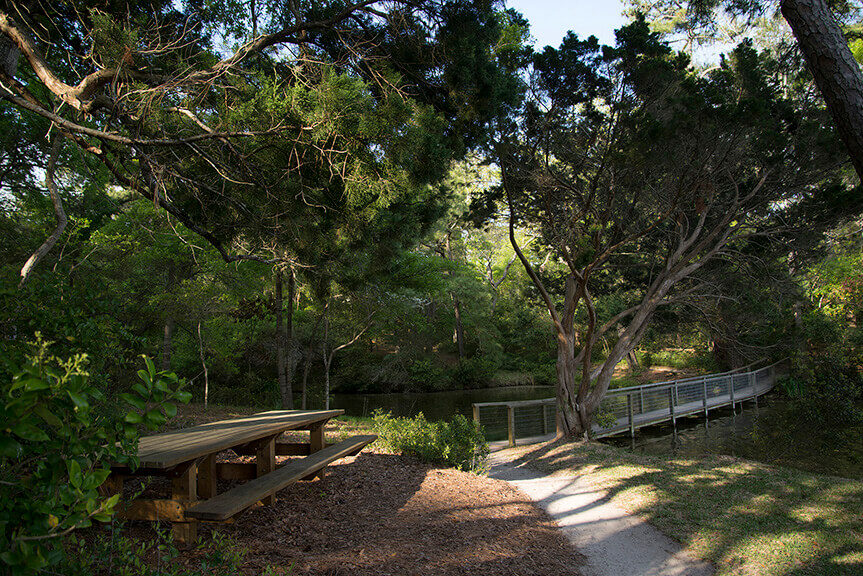 The footbridge crossing the Lagoon was built for Meher Baba's first visit to the Center in 1952;
it joins the two main residential areas of the inner compound.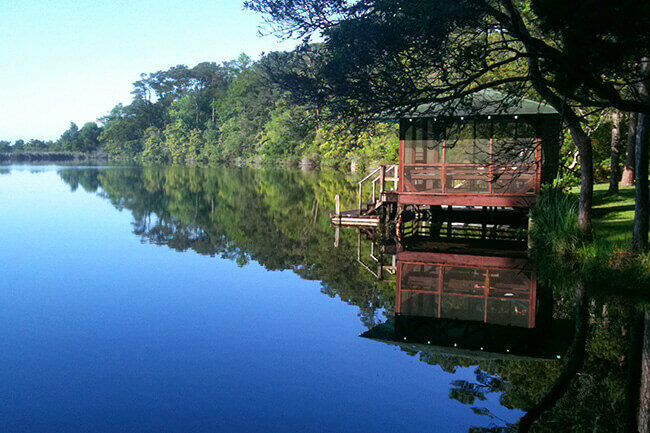 The Boathouse on Long Lake is a place of contemplation and cooling breezes,
as well as a meeting place for conversation.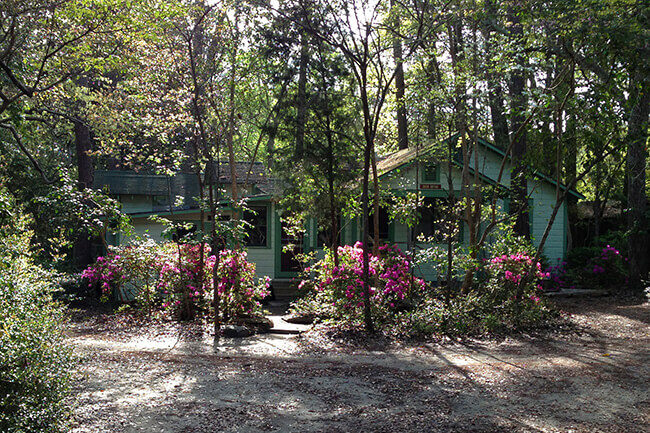 The Green Cottage is a building containing several rooms for retreat guests.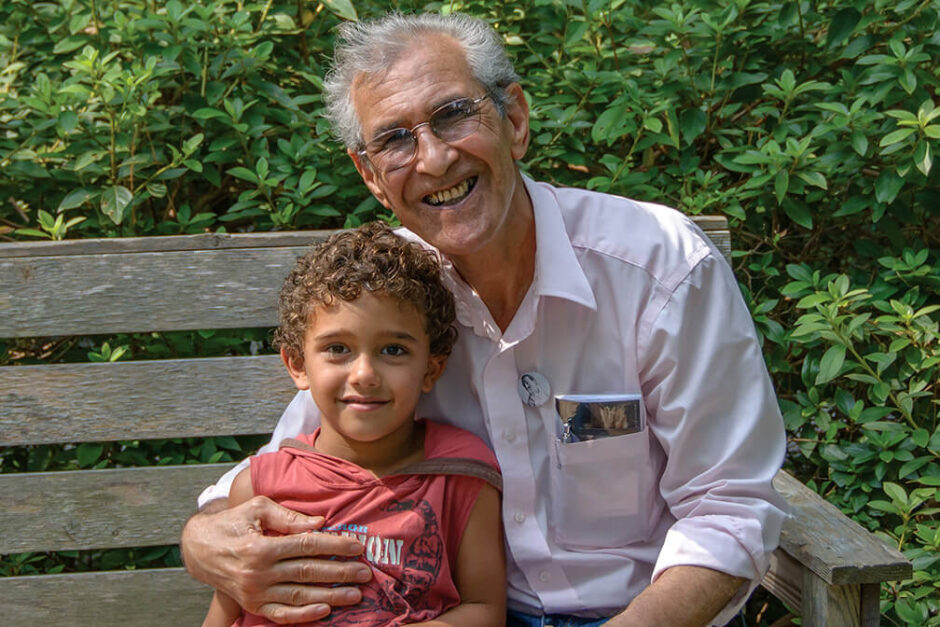 The Center welcomes visitors of all ages.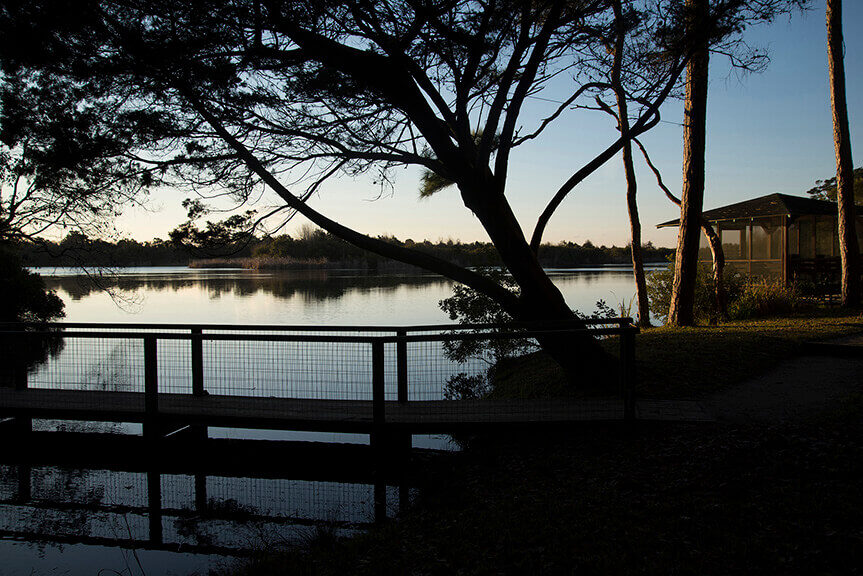 A view across Long Lake looking toward the ocean.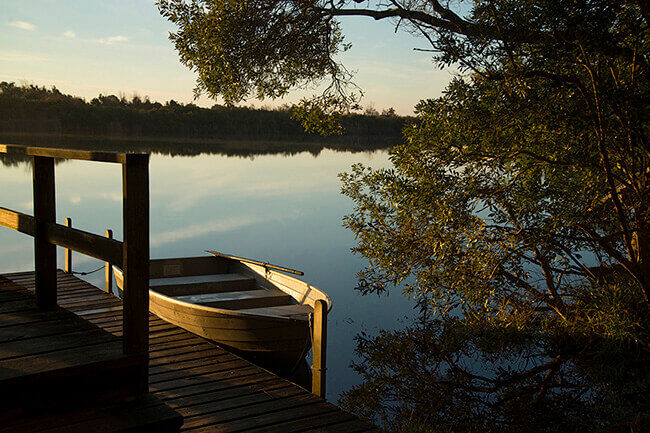 The communal rowboat awaits adventurers.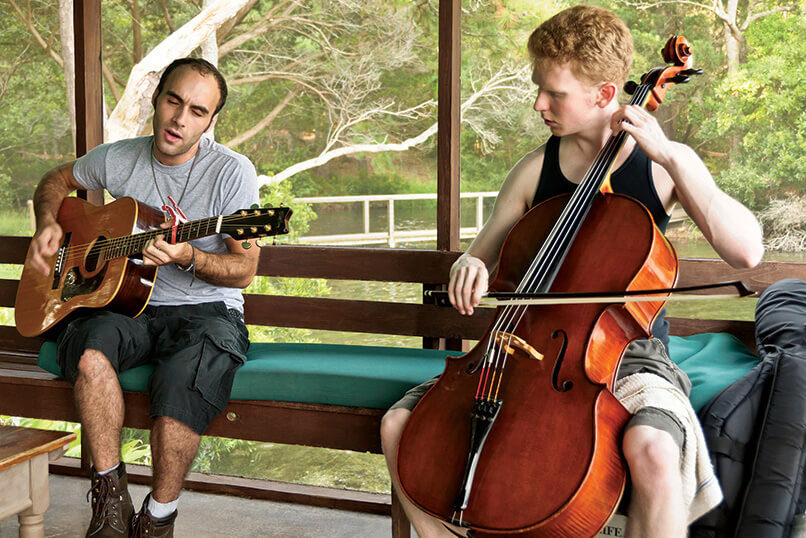 The Boathouse hosts an impromptu duet.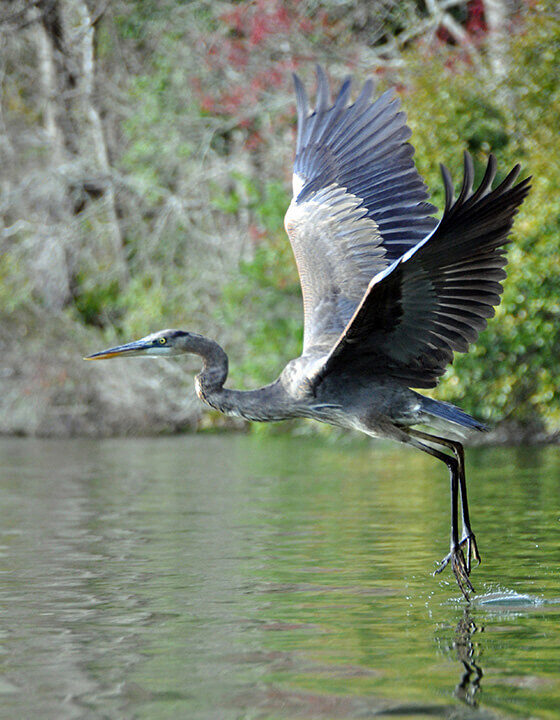 A Great Blue Heron lifts off Long Lake.
Center stewardship is designed to protect the diverse wildlife of the oceanside ecosystem.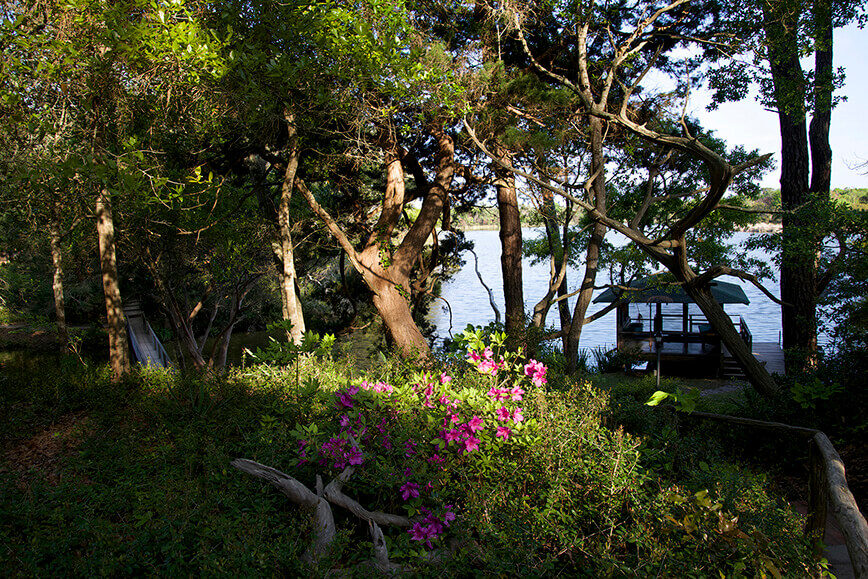 The Boathouse from atop the stairs leading to and from the lakeside, and the footbridge.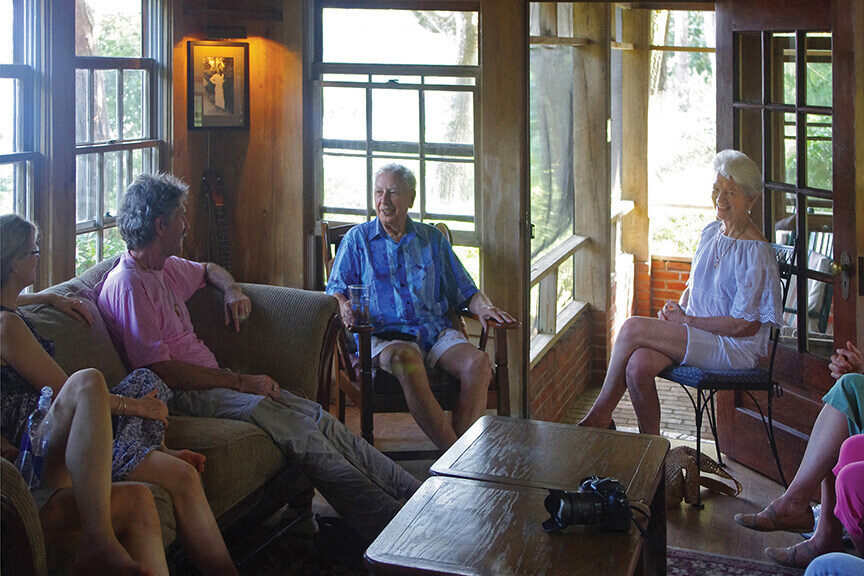 An informal group meets to share stories of life with Meher Baba.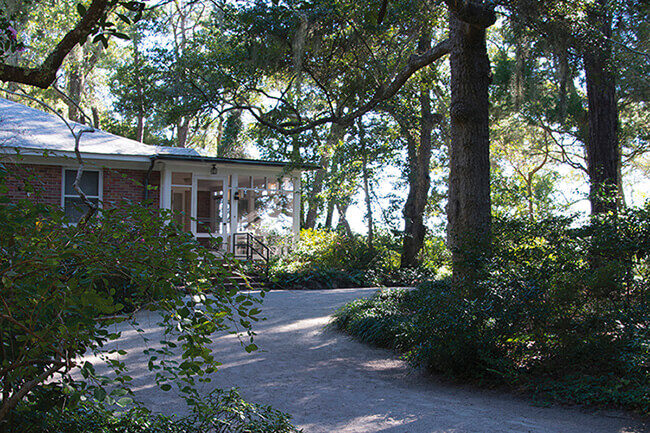 Meher Abode, the house built for and used by Meher Baba,
is now a place reserved for contemplation and meditation.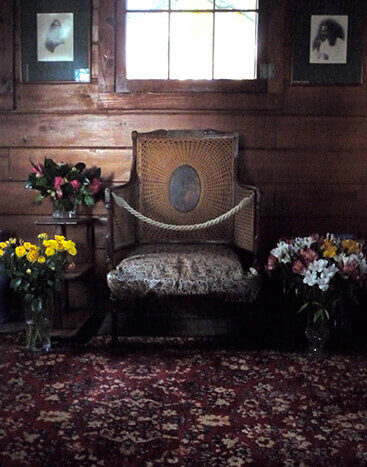 The chair which Meher Baba used resides in the Lagoon Cabin
where He gave private and small-group interviews.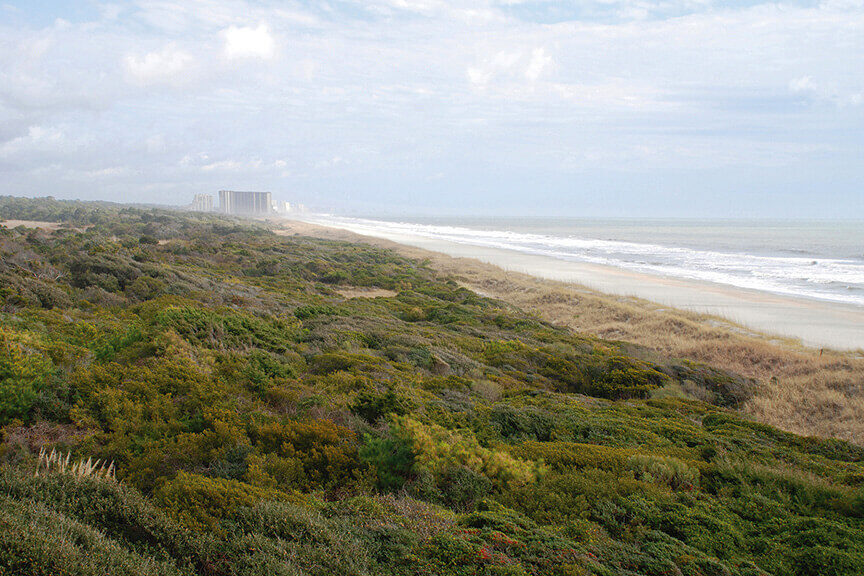 Center property borders the Atlantic Ocean on the east,
protecting almost a mile and a half of untouched dunes and marshland.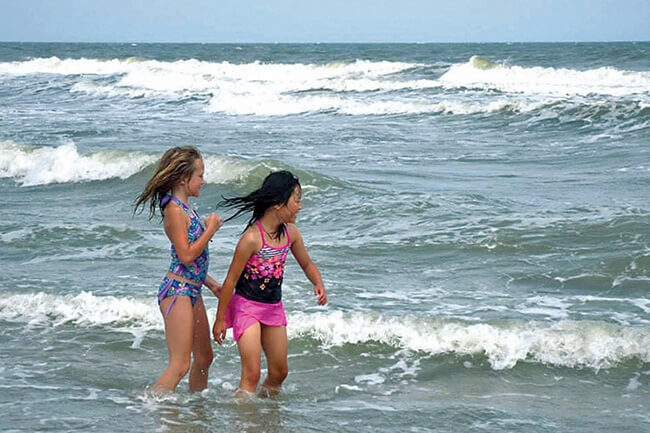 The ocean offers Center guests a cool respite on hot summer days.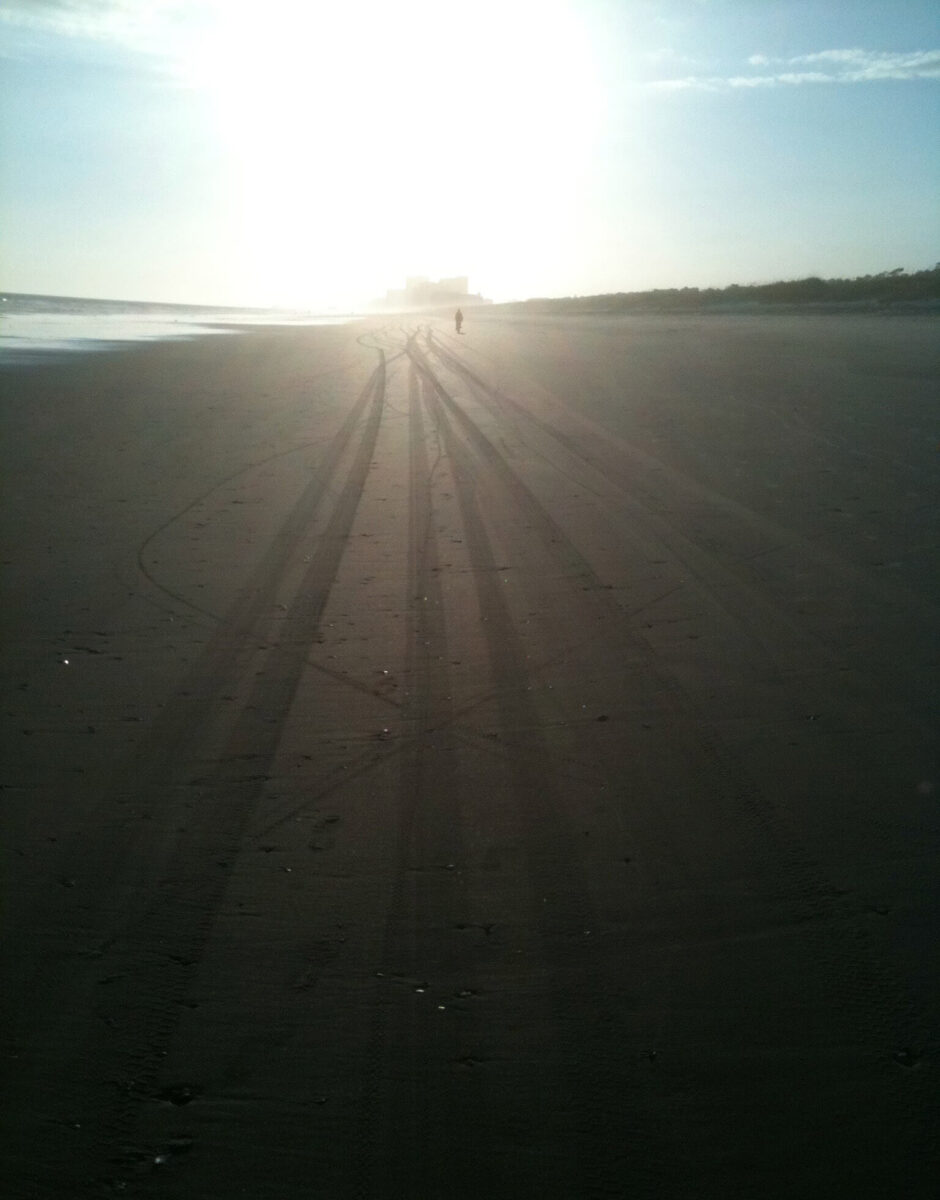 The public beach bordering the undeveloped east side of the Center is little used,
especially during the winter season.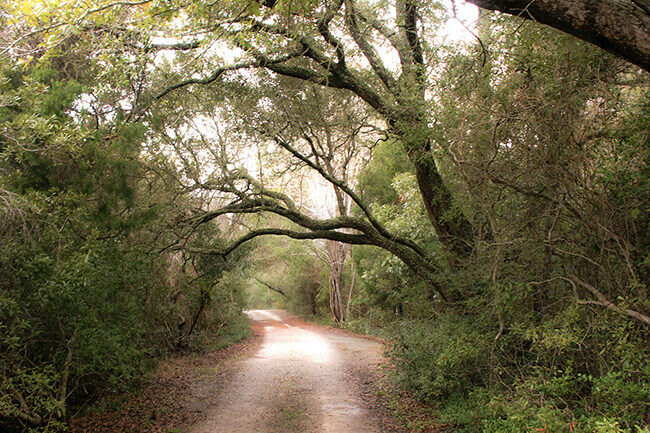 Center roads were originally planned to avoid the cutting of large trees.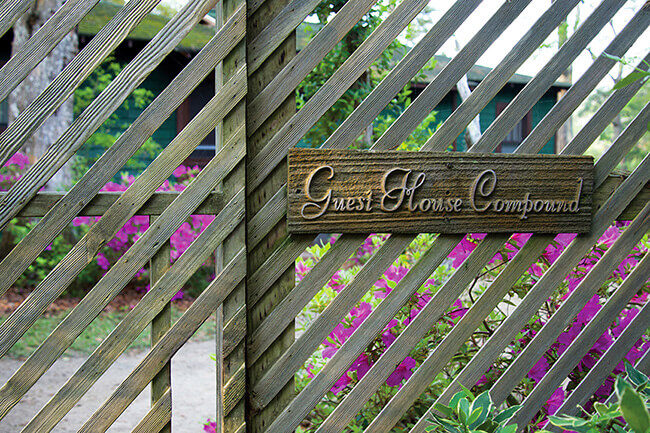 A number of Meher Baba's close devotees traveled with Him from India
on His first visit to the Center in 1952—the women stayed in the Guest House
and it remains a communal cabin reserved for women only.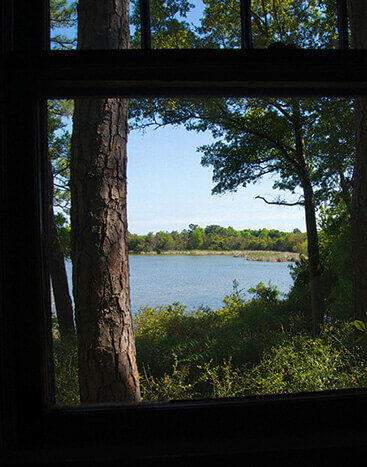 The view from a lakefront cabin.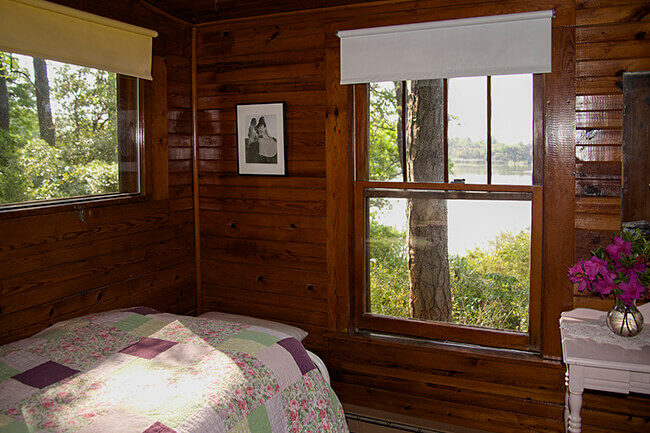 The guest cabins are designed and furnished simply;
those dating from the 1940s and 50s are preserved as they were during Meher Baba's visits.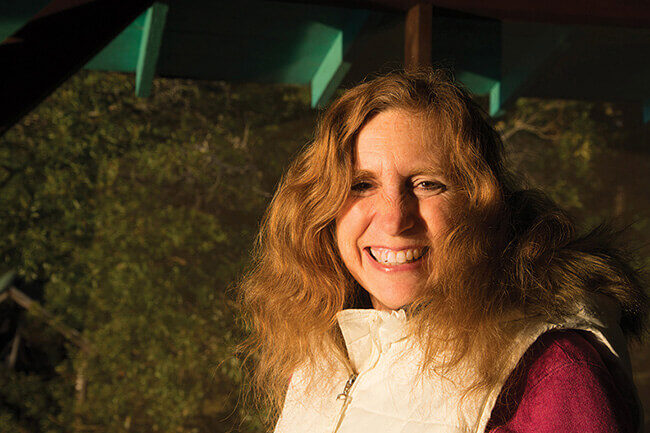 A guest enjoys the warm winter sun.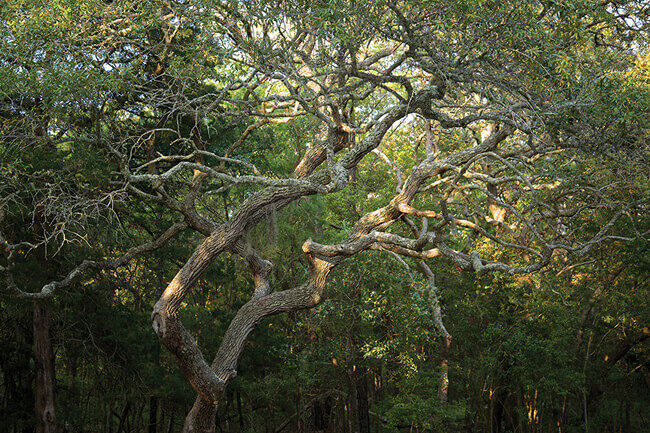 The Center property is home to a large variety of indigenous flora
including the distinctive live oak, so-called because it remains green yearlong.
The Barn was originally moved from nearby farmland and reconstructed to serve as a place
for large group meetings during Meher Baba's visits. Today, it is reserved for quietude and
contemplation, and for large group gatherings on special occasions such as
Silence Day (the anniversary of Meher Baba's life-long silence, begun on July 10, 1925).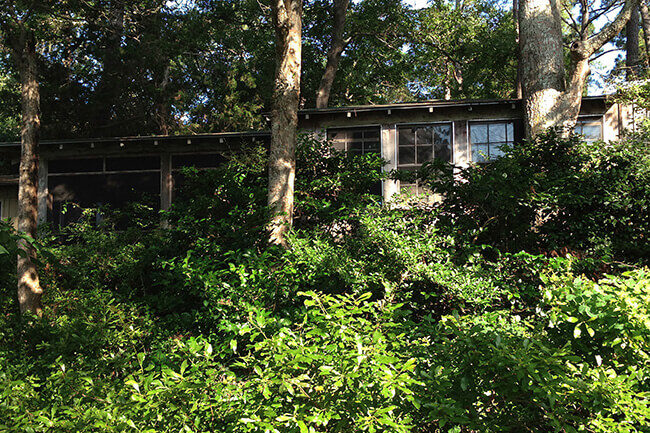 Center buildings are carefully placed to preserve the Center's natural beauty
and support an atmosphere of tranquillity.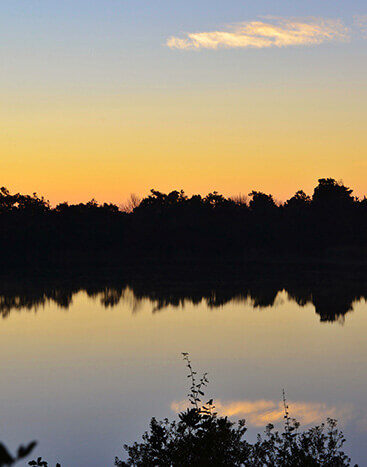 A new day begins with a pristine sunrise over Long Lake.