Meher Center Live Streaming
The Meher Center is now providing Live Streaming from some of Baba's sacred places while the Center is closed. For Meher Baba's lovers near and far, Live Streaming is an opportunity to be at the Center in "real time" even when it is not possible to visit physically. We hope it provides moments of connection with Baba's love and presence at His home.
There are currently two locations being Live Streamed, the Lagoon Cabin and Baba's Bedroom. The schedule for each is posted above its picture on the page below. To watch during the hours that Live Streaming is taking place, click on the "play" button in the picture of the location you want to access. When Live Streaming is not taking place, there will be a picture but no live video.
………………………………………………………………………………………………………………………….
The Lagoon Cabin
Live Streaming 7-9 PM Daily, and from 9 AM to 9 PM on Sunday "All times EDT"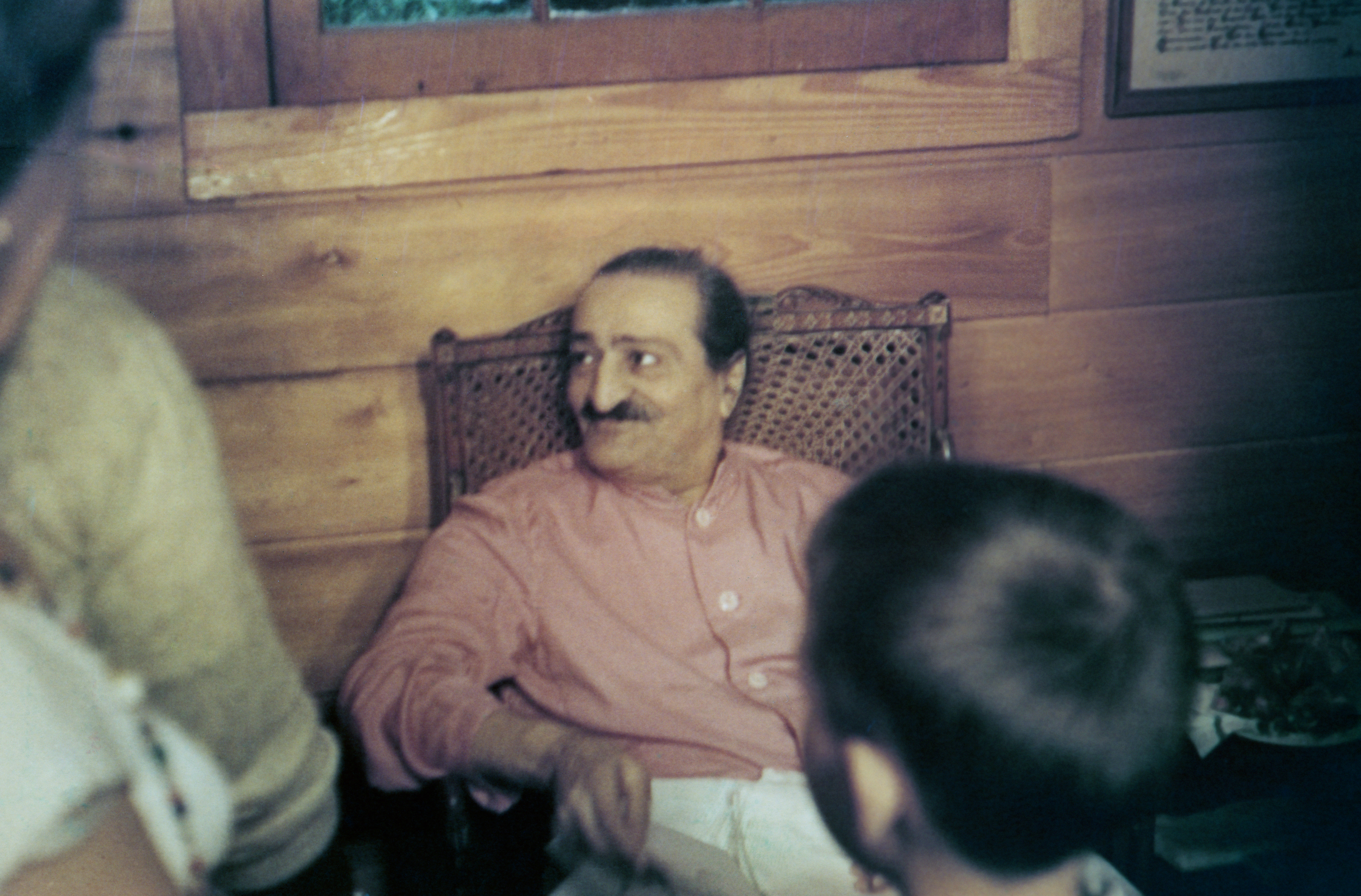 The Lagoon Cabin was the cabin where Meher Baba held private interviews with individuals and small groups during His visits to the Center. For many, it was a place of reunion with the Beloved, and for some it was where they met Him for the first time. Now, it holds original furniture, including the chair that Meher Baba sat on. Honoring His continued presence there, it is a place of prayer, meditation and quietude.
………………………………………………………………………………………………………………………….
Meher Baba's Bedroom
Live Streaming Sunday 11 AM to 1 PM, Tuesday 11 AM to 1 PM, Friday 4 PM to 6 PM, Saturday 9 AM to 11 AM "All times EDT"
Meher Baba's House was built in 1951 prior to Baba's first visit in 1952. Baba approved the house plan which was called "The Perfect House" in the Charlotte, NC newspaper where Elizabeth first saw the design, and He took a keen interest in all details of its construction during that year. When Baba resided at the Center for periods of time in the 1950's, He and the men mandali stayed in the house and personally welcomed visitors there. About His house He said, "I like all the cabins but in time to come, people will want to know where I stayed. Someday it will become a place of pilgrimage." Baba's bedroom with the original bed and other furniture is indeed now one of the most beloved places of pilgrimage on the Center.
………………………………………………………………………………………………………………………….