FIRST TIME VISIT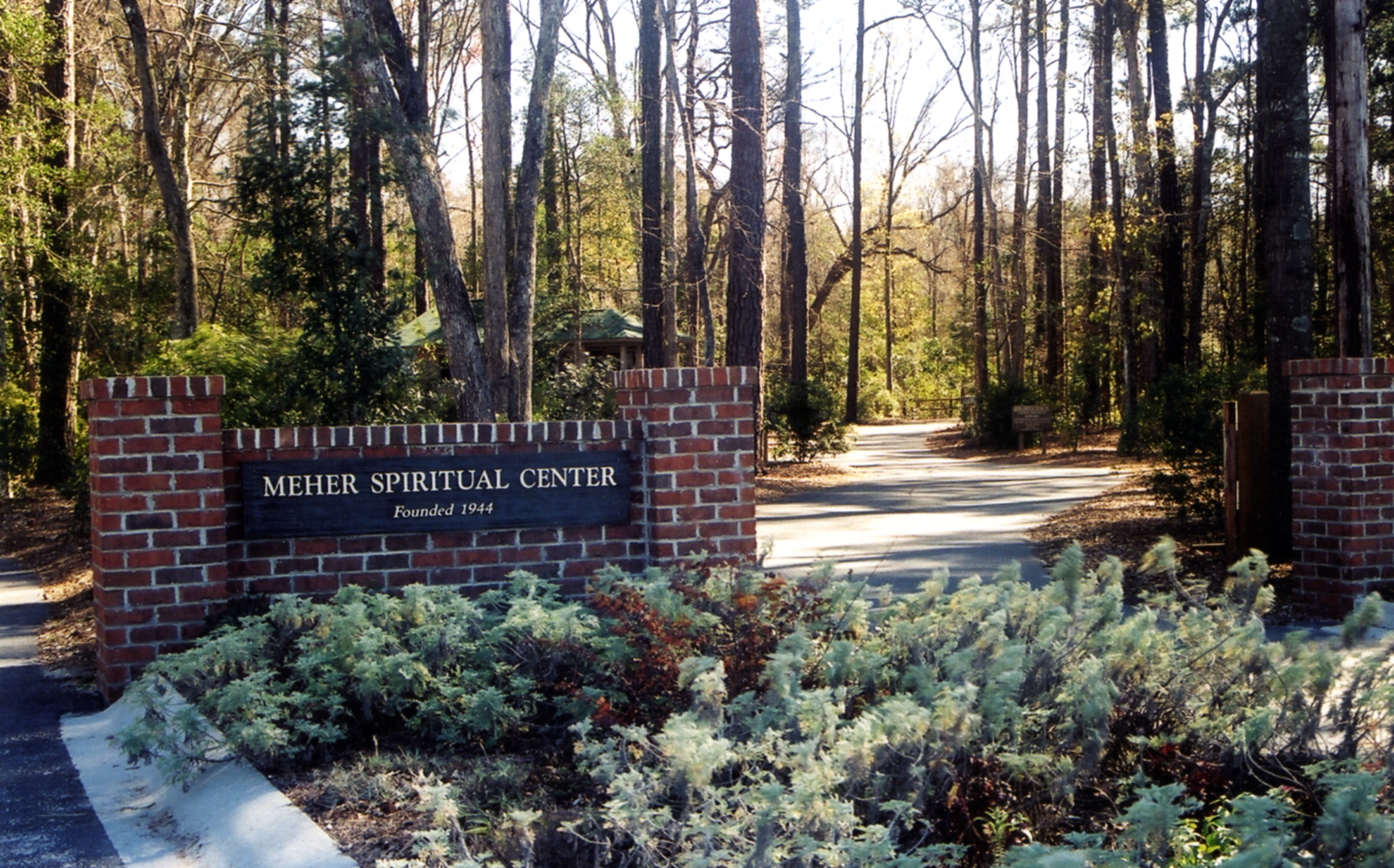 *Please note the Center is currently closed for overnight retreats, programs, and day visiting as we welcome teens to Youth Sahavas. Day visits resume on July 25 and overnight visits and programs resume on July 27.*
We welcome your interest in visiting Meher Center, Meher Baba's home in the West. To learn more about what happens at the center, click here.
A first time visit to Meher Center can either be a day visit or an overnight retreat. First time day visitors need to schedule a  full guided tour. If you are coming to stay overnight, a tour will be scheduled for you as part of your first retreat.
First Time Day visit
After your tour, if your interest in Meher Baba and the Center continues, you are welcome to return as a day visitor. If you would like to bring friends or family, they also need to schedule a full guided tour. To learn more or to schedule a tour, click here.
First Time Overnight Retreats
When Meher Baba was asked who could come to the Center, He replied, "Those who love me and those who know of me and want to know more."
Meher Spiritual Center is dedicated solely to Meher Baba. All who are interested in Meher Baba and want to know more about Him are welcome to come for an overnight retreat from one night to two weeks. Even though first time retreaters do not have to have a thorough knowledge of Meher Baba's life and work, we do ask that they have some knowledge and an interest in learning more.
For cabin information, click here.
To learn about scheduling a first time retreat, click here.