Young Adult Sahavas 2023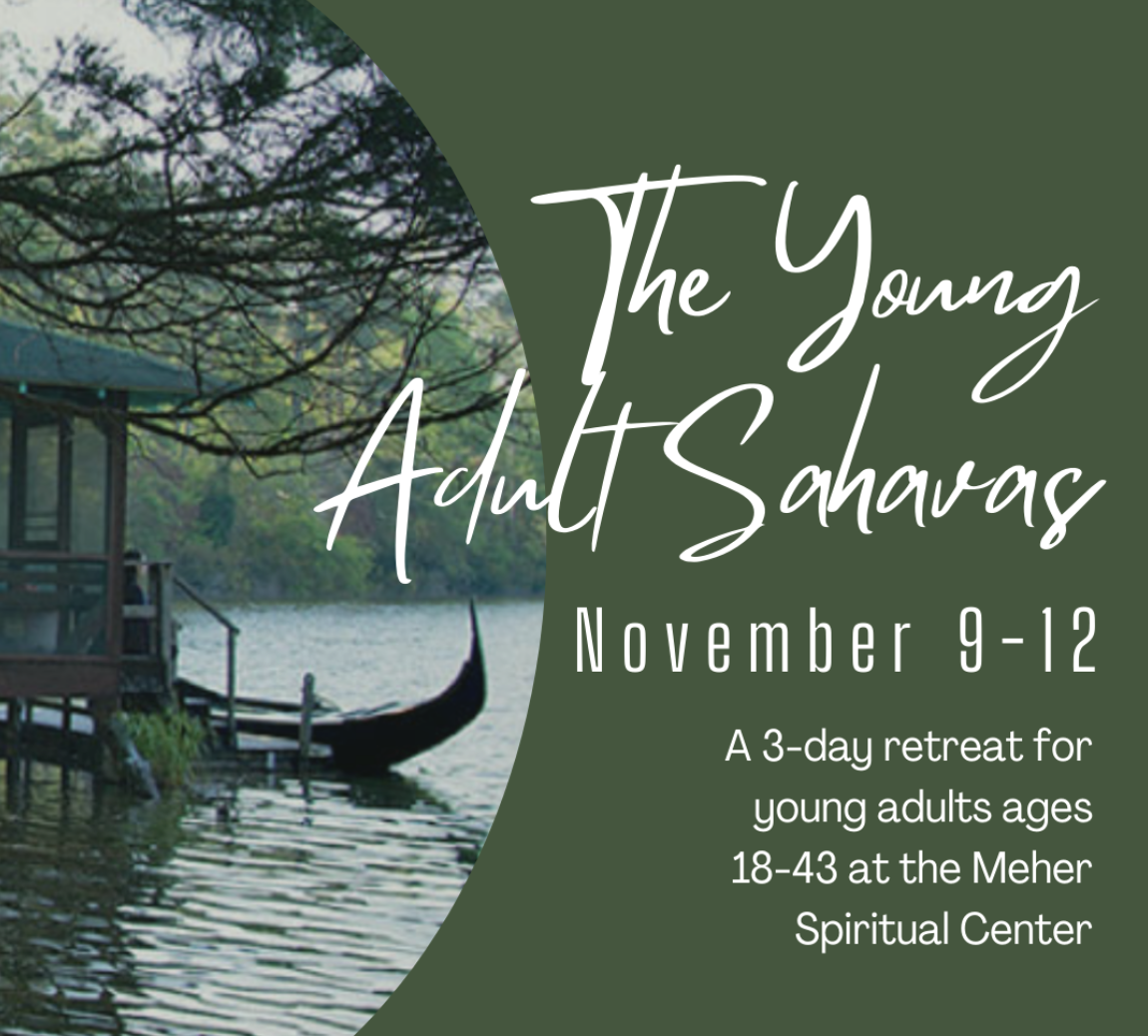 We are happy to share about a special event coming up on the weekend of November 9th – 12th. The Young Adult Sahavas is a gathering open to youngadults between the ages 18 – 43, and will focus on celebrating Meher Baba's presence in our lives.
The Center will be closed to all day and evening visitors November 10th-12th, with the exception of Arti at the Barn on Sunday, November 12th. The Center will be closed for overnight retreats from Nov. 7th to Nov. 15th to accommodate this event.
Reservations: 
There is no extra cost for the event. Young adult families with their children are welcome to come. Child care will be provided during the event. Regular cabin fee is $28.00 per adult each night and $7.84 for children 7-17 years old. Children under 7 years old are free. Four communal meals will be provided, including dinner every evening and lunch on Sunday. Each person will be on their own for breakfasts and lunches.
Reservations can be made exactly two months before your arrival date. For example, if you plan to arrive November 5th, you can call the Gateway on September 5th . If you are part of the event you may also reserve to stay before or after November 9th-12th.
To make your reservation, or to ask questions regarding accommodations call the Gateway: (843) 272-5777, 9 a.m. – 5 p.m., 7 days a week.
Please inform the Gateway if you would like to be considered for a scholarship for travel and/or housing.
If you would like to join the event but do not plan to stay overnight on the Center, please call the Gateway to sign up.
More information and a detailed schedule will be sent out and posted on our website.
For program and activity related questions, please write to: [email protected]
We look forward to seeing you soon!