Meher Center Virtual Amartithi 2022
If you have already registered you can access the full schedule by clicking here.
There is still time to register by clicking anywhere on the flyer below.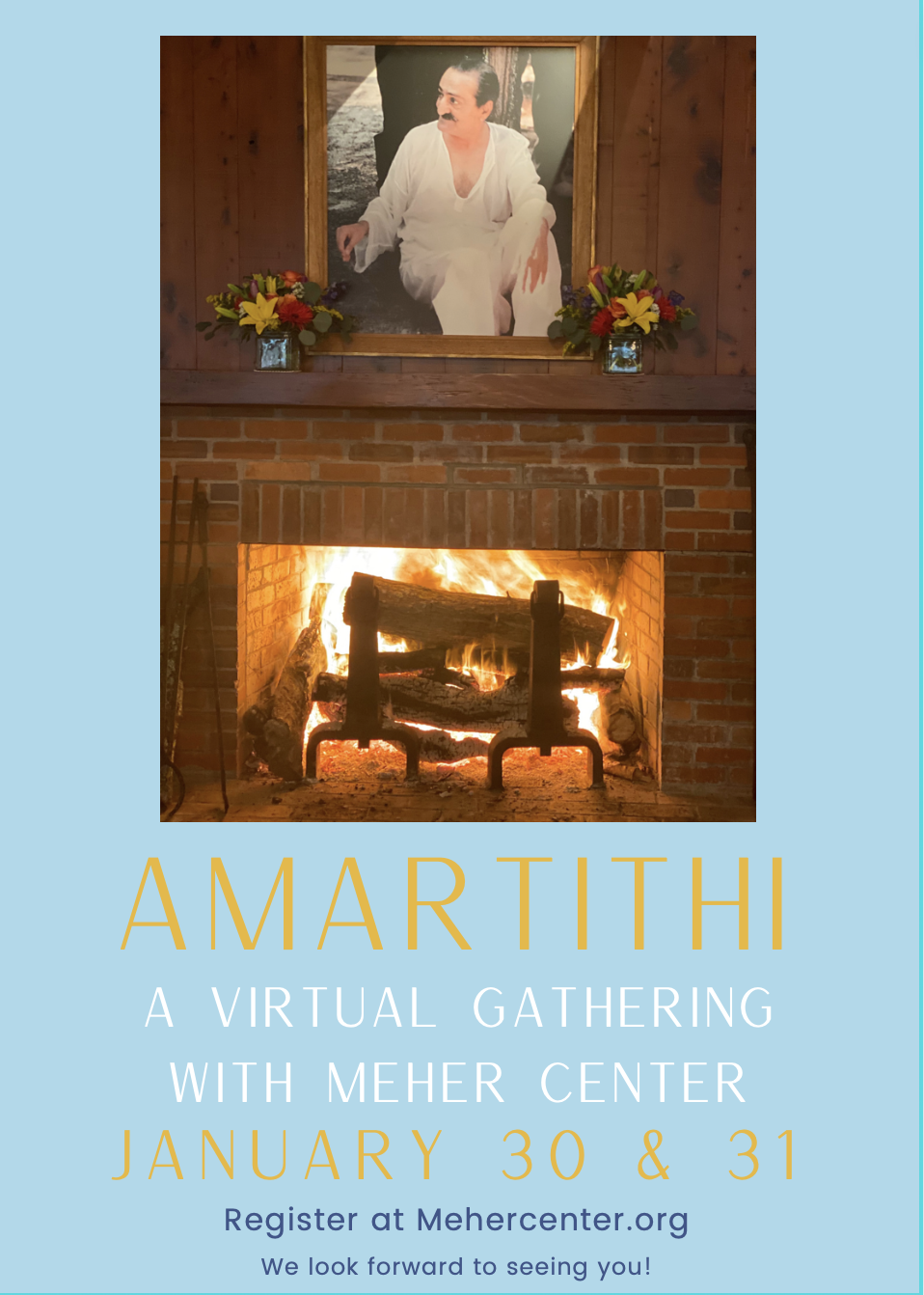 Dear Meher Center Family and Friends,
As many of you know, January 31, 1969, is the day that Meher Baba dropped His physical form to live in the hearts of His lovers. We typically gather as a community in the Barn to commemorate this important moment. This year we are grateful to still be able to join together in our hearts for a virtual Amartithi gathering on January 30 and 31. There will be music, poetry, a guest speaker, chances to connect with one another, and, of course, fifteen minutes of silence at noon on the 31 in remembrance of the passing of Baba's form and His continued presence in our hearts.
Please click anywhere on the flyer above to register for the program. We look forward to seeing you soon.
In Baba's love and service,
Buz Connor
For the Meher Center Virtual Sahavas Committee