AMARTITHI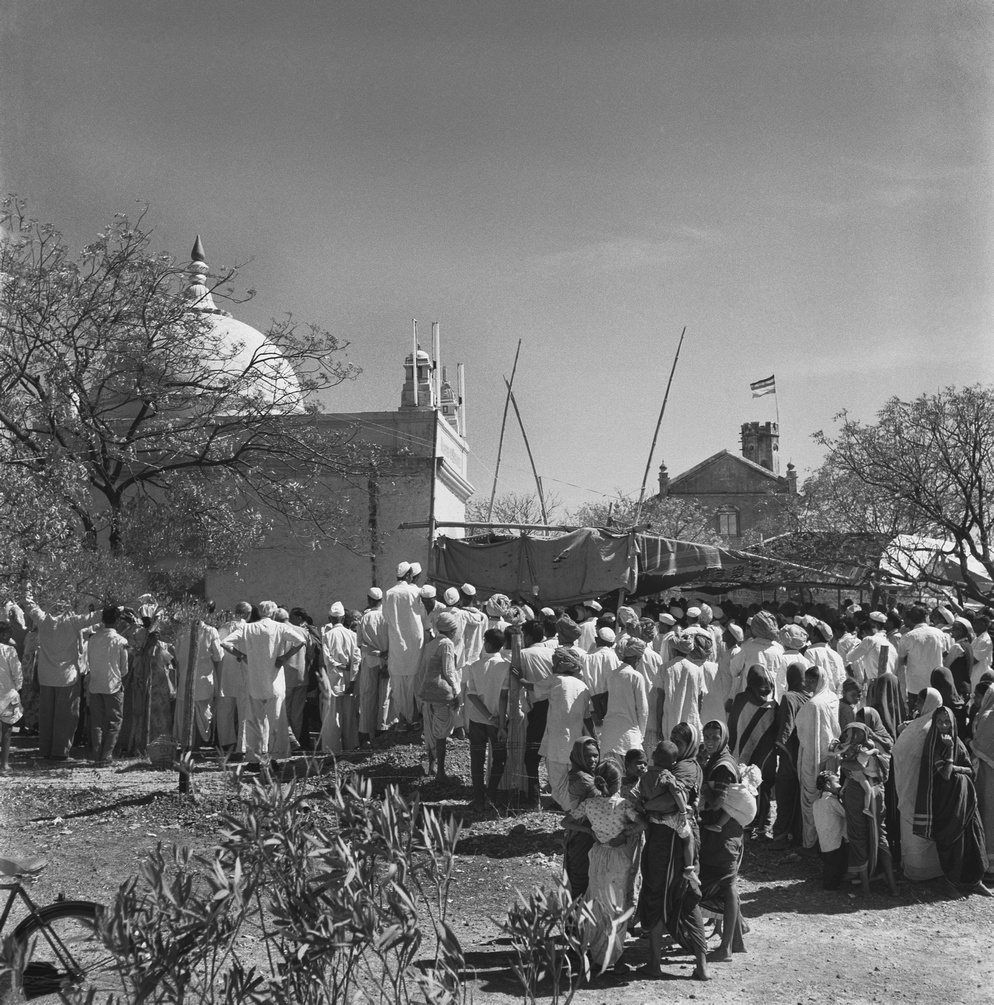 On January 31, 1969, at 12:15 p.m., Meher Baba dropped His physical form. It was an inconceivable moment for so many who loved Him. Despite knowing of Baba's serious health challenges and suffering in the last decade of His life, His close ones could never imagine that their beloved God would one day no longer be physically present in their lives, as their friend, companion, and Master in the form of Meher Baba.
 This was the message sent out around the world: "Avatar Meher Baba dropped his physical body at 12 noon 31st January at Meherazad to live eternally in the hearts of all his lovers."
 Lovers from around the world flocked to Meherabad, India, to pay final homage to Baba's physical form, which, to the amazement and joy of all present, remained fresh in the Samadhi (the tomb shrine site chosen by Baba Himself in 1927) for seven days before being covered in flowers. The interment took place to resounding shouts of "Avatar Meher Baba ki Jai" and the strains of "Begin the Beguine," Meher Baba's favorite song.
 Many of those who knew of Baba before 1969 describe the dropping of His body not as a death, or an ending, but rather a powerful release of His love into their lives. The word Amartithi itself means "the eternal date." Thus, Amartithi is seen not as a day of mourning, but of celebration—a celebration of the truth and of the everlasting presence of God. Baba's lovers across the world gather on January 31 each year, both in their home communities and at His Samadhi, many keeping fifteen minutes of silence from noon to 12:15 p.m in reverence and connection to the One who lives eternally in our hearts.
 At the Meher Center, we gather in the Barn on the morning of Amartithi for music, readings, and sometimes guest speakers, then keep the fifteen minutes of silence, remembering our Beloved in unison.
See this program on our Annual Calendar