COMING EVENTS AND GUEST SPEAKERS
Date / Time
Program / Event
Location
Fri. & Sat.
March 22 & 23
8:15 pm
Play: "The Secretary – A Comedy of Discipleship"
This play by Philip Lutgendorf is an allegorical comedy, set in a theatrical agency called "Parvardigar Productions." The sole character is a female secretary devoted to her boss, Mr. Baba, the Producer. Reservations are required – call Jane Mossman at 843-272-8793, 10am-5pm, Mon-Fri.
Meeting Place
March 26 - 30
Steve Klein – Artist In Residence – March 26-30, 2019
Meher Center welcomes Steve Klein—Poet, Author, and Storyteller
First visiting India in 1972 with his wife Daphne, and for many years after that—and even living there from 1982 to 1986—Steve has since published four books of poetry and helped edit many books about Meher Baba, including the last five volumes of Glimpses of the God-Man, and Intimate Times with Meher Baba by Bal Natu and three volumes of Eruch's stories that were collected in That's How It was.
Each afternoon Steve will host chats about Baba's mandali and about life with Baba. These informal sessions of stories and poems will last about an hour and explore a variety of themes, including surrender, inner versus outer life, suffering, and Baba's personal presence and humor. In addition, Steve will share two evening programs of "Poems, Stories, and Songs" with guest musicians, exploring the journey of being with Baba through joy, humor, song, and story.
Evening Programs:
Wednesday, March 27, 8:15 pm, Meeting Place
Saturday, March 30, 8:15 pm, Meeting Place
Afternoon Chats:
Tuesday, March 26th, 2:30 pm Original Kitchen
Wednesday, March 27th, 2:30 pm, Original Kitchen                       Thursday, March 28th, 2:30 pm Original Kitchen
Friday, March 29th, 2:30 pm, Original Kitchen
Saturday, March 30 – (note different time and location)
Wrapping up 11:30 am at "DILRUBA"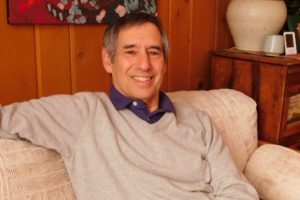 April 15 - May 7
Ross & Jenny Keating                                                                 Check back for details.
May 2 - 5
50th Anniversary of Meher Baba's 1969 Darshan
Program details not yet determined.
May 15 & 17
Special Guest Bernard Bruford to Share his Times with Meher Baba and Life at Avatar's Abode
Bernard is pleased to share his fortunate times with Meher Baba in 1956 and 1958 in Australia, and in India at the 1962 East West Gathering. Bernard will also share about his life in service to Baba, the early settlement and development of Avatar's Abode, the early Baba movement in Australia, life on the Abode after Francis Brabazon's return in 1969, and present day life at Avatar's Abode. Bernard's wife Jo-Anne has been an integral part of the Baba family in Australia for nearly 50 years, and together they raised their three children on the Abode.
As part of Bernard and Jo-Anne's 10 week travels, they will be staying at the Meher Center May 11-20, 2019. Two programs are planned for Bernard to share his experiences with beloved Meher Baba: Wednesday, May 15th and Friday, May 17. Exact times and locations will be provided at a later date.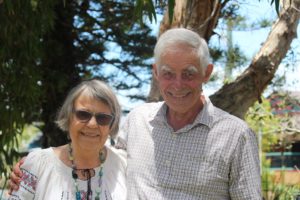 May 18
Celebrating the 75th Birthday of the founding of Meher Center.                                                                                       Check back for details.
June 25 - 30
Youth Sahavas
This summer 2019 marks the twenty-ninth annual Youth Sahavas at Meher Spiritual Center. Year after year the Youth Sahavas provides a special opportunity for teenagers to experience an atmosphere filled with Baba's love and presence, and to deepen their relationship with Meher Baba and with each other.
Click for a copy of the 4-page 2019 Youth Sahavas Information and Registration Form.
Registration forms are due to be mailed back to us by April 1st.
Additional information and comments about the Youth Sahavas can be found at the Youth Sahavas Facebook Page.
(Note: The Center will close for overnight stays on Thursday, June 20th, and re-open on Wednesday, July 3rd)
July 10
Silence Day Celebration                                                                 Check back for details.
Sept. 14-15
Avatar Meher Baba Trust presentation of their Master Plan: Merwan Dubash & Daniel Stone                                                      Check back for details.
Sept. 15-21
Artist in Residence                                                                 Check back for details.
Sept. 28-29
Susan McKendree – Blue Bus Talks                                             Check back for details.
Oct. 4-6
Volunteer weekend                                                                     Check back for details.
Oct. 25-27
Ward Parks Presents                                                                 Check back for details.
Oct. 31-Nov. 3
 Young Adults Sahavas                                                                 Check back for details.
Nov. 28
Thanksgiving                                                                                 Check back for details.
First Wednesday monthly
(when available) 3:00 pm
Informal Gatherings with Wendy Connor
Wendy was with Meher Baba in 1958 and 1962. Daughter of Jane Haynes, Wendy had many years of close association with Elizabeth Patterson and Kitty Davy.
Dilruba
Tuesdays
once monthly 3:30 pm
Informal Gatherings with Tom Riley
Tom met Meher Baba at Meher Spiritual Center in 1958, and was with Him in India at the East-West Gathering in 1962.
Dilruba
Displays begin
on first Friday
of each month
Monthly Meeting Place Displays
March: Photographs of Meher Center by Emily Meyer
April: Marla Faith (paintings)
Meeting Place
Programs are subject to last-minute changes.
If you would like to stop receiving paper mailings or if you have any other questions regarding communications from the Meher Center, email us at [email protected] to let us know.