New Year's Eve 

Virtual 

Sahavas 
If you have already registered you can access the full schedule by clicking here.
There is still time to register by clicking anywhere on the flyer below.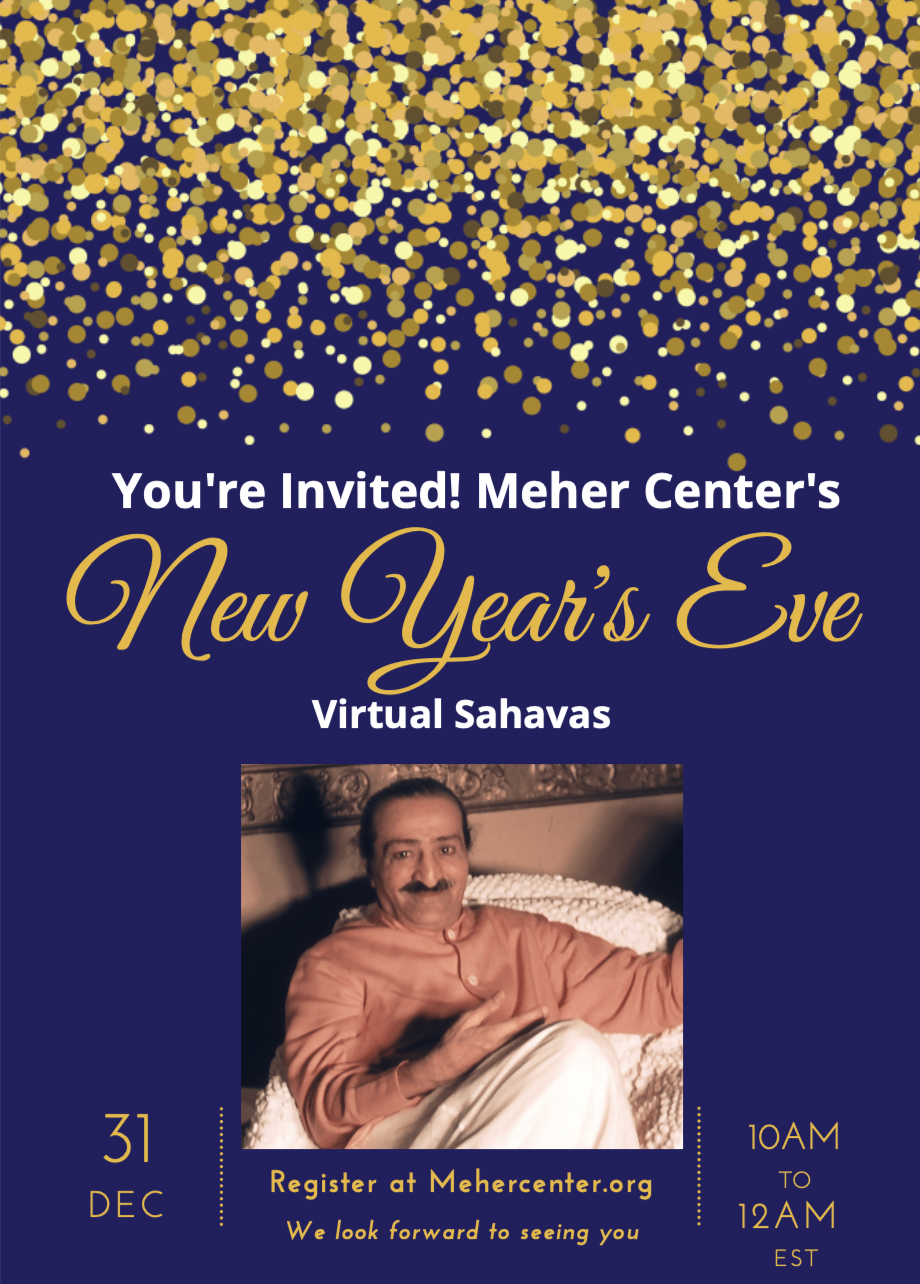 Always remember Me, call on Me, make Me your dear friend. Because I am your friend I will respond to your call immediately.
Meher Baba
Dear Meher Center Family and Friends,
I am so happy to invite you to the Meher Center New Year's Eve Virtual Sahavas. Celebrating New Year's Eve on Center has been a long and cherished tradition. While we will miss seeing many of you in person this year, we are excited to be able to connect with you virtually and celebrate the new year in Baba's love. Like every Meher Center Sahavas, where we gather in His love, there will be a number of programs throughout the day, including Arti, discussion groups, workshops, speakers, and, of course, New Year's quotes. You are welcome to drop in for a single program, or come to all of them!
Please click anywhere on the flyer above to register for the Sahavas. We look forward to seeing you soon.
In Baba's love and service,
Buz Connor
For the Meher Center Virtual Sahavas Committee
…………………………………………………………………………………………………………………………….